Attendees
FLorence Orban
Digital Director
ST John Ambulance
Katie Damen
Assistant Director - Digital Engagement
University of Sussex
Marsh & McLennan Companies
Keegan Drage
Head of End User Services
Marsh & McLennan Companies
Mangesh Sharma
Global IT Business Partner
Diageo
Paul Ellwood
Digital Workplace Strategy Director
Accenture
Samuel Lin
Associate Director, Commercial Credit
Lloyds Banking Group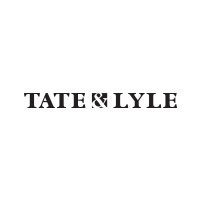 Sanjay Patel
CIO
Tate & Lyle
Simon Eldon
Head of Support and Service Delivery
Euromonitor
Supriya Mundra
Global Strategy Director Demand Centric Growth
Reckitt Benckiser
Freshfields Bruckhaus Deringer LLP
Victoria Harud
Chief Of Staff, Global Technology and Innovation
Freshfields Bruckhaus Deringer LLP
For more information, contact marketing@cdmmedia.com or call +1 312.374.0805.
Here's what our past attendees had to say:
I had a great time at the event and learned a tremendous amount that I can utilize with the projects that I am associated with. Your event team was a pleasure to work with and very helpful. Looking forward to the next CDM event.
Director of Innovation, Pepsi Co.
I thought it was a great experience and highly informational.
Assistant Vice President, NBY Mellon
Another enjoyable and informative conference, well organised and expertly run!
Head of IT Operations, NFU Mutual
Very well organized event as a participant. As usual the agenda was very informative with several interesting topics that were discussed. I have long believed that CDM Media runs one of the most effective events among the many groups who offer these sorts of events. Participation in this sort of event is a foundational investment.
CIO, Clark Public Utilities
The most informative and thought gathering event I've been to- thanks to all my peers and the SBS staff for putting on a truly great summit
VP
Warning!
Future Watchers is not afiliated with CDM Media. The link on their website to ours does not indicate any relationship, and appears to be intended to deceive.